---
#5/5 Process Step - Evaluation in Photography
Hello, The previous videos (please check below photography learning blogs) - Moodboard, Technicalities, Aesthetics & Shooting with right Attitude lead us to the 5 th process of shooting i.e Evaluation. Evaluation is essential , so as to find out and correct our mistakes. These learnings become a stepping stone for us, in order to move towards better quality professional photography. Every shooting assignment ushers new insights and greater experience. Being a critique of ones own work as well as that of others ,is a continuous improvement process in photography. This episode is an evaluation of the kids portrait shoot ,we did in the previous episode. There could be other points of improvement ,that went unnoticed by us. Please do comment if you find something. Thank you very much for watching .Have fun and learn.
---
#4/5 Process Step - Shooting with Right Attitude in Photography
Hi, The previous photography learning videos (please check below photography learning blogs)  - 1. Moodboard, 2.Technicalities and 3. Aesthetics lead to the 4 th process of shooting i.e Shooting with Right Attitude. The attitude showcased by the person who runs the show, matters the most. A shoot is always the responsibility of the photographer. No matter what happens, we've got to set the vibe and mood during the run. Fun, music, hospitality, motivation given to the crew etc adds on to their involvement and input which turn out to be equally valuable for the smooth run and outcome of the shoot. Please listen to these points which are mentioned in detail in this video. It will certainly make you better as a professional photographer.
---
#3/5 Process Step - Aesthetics in Photography
We learned technicalities in the previous blog videos. This video is about the aesthetics in photography. Since, photography is all about art & science, we need to discuss the artistic elements too. It's not only about composition rules, rather about conveying the story. The harmony of placing the elements is the key in making successful communication through visual medium called photography. As we discuss this with our designed mood-board, you will gain knowledge on colour, props and supporting elements with lighting techniques. Please watch full and enjoy learning.
---
# 2/5 Process Step - Technicalities in Photography
Hello Guys, By now, you are familiar with the first step - Mood board creation in photography (please check below photography learning blogs). Let us move forward, discussing the second step of photography process i.e TECHNICALITIES. The choice of Full frame camera or crop frame camera, the perfect lens to be used etc. We are taking a deep dive into the details - focal length matters, how magnification changes when you chose a particular camera ,lens and so on. In this episode, you would also learn about the ideal shutter speed, aperture and ISO to be maintained as per our mood-board design. Some interesting factors like RAW or JPEG, lighting choices are also included.Gear up yourselves with basic technicalities involved in photography. Coming up in the following episode would be the 3rd process ie Aesthetics and composition based on these technicalities. Start Learning, Start Clicking. Thank you
---
# 1/5 Process Step - Pre Visualisation / Mood Board in Photography
Hello Guys, In the previous blog you saw 5 steps to be followed in photography process.Today I would be explaining the first step "PRE-VISUALISATION" in detail. As a photographer you should be a visual thinker and your imagination needs to be communicated to other team members of the project. This process is called mood boarding (Mood Board) in photography. It can be materialised through simple sketch on a paper or through computer application. Its a mix of visual representations, ideas, sketches etc. The more you work on it collaboratively ,the more refined it becomes. A mood board is going to act as a reference for planning pre production and production. It's an important step in creative commercial photography. This video takes you through this process ,using a simple kids portrait shoot as an example. You will get basic knowledge about mood-board in photography with this 5 min video. Enjoy Learning. Happy Clicking. Thanks for reading and thanks for watching.
---
5 Important Steps in Photography Process
Let's learn the 5 process steps involved in Photography decision making. These steps will help you design creative photography seamlessly. Next 5 blogs are curated to show practical examples of these processes. Different genre of photography (Eg: Advertising Photography, Product Photography, Fashion Photography, Still Life etc.) works better with these strategic steps.Enjoy the Learning
---
Aug 23, 2019
Hii, Click the below video to watch some amazing product shoots done. Enjoy watching the images along with some Behind The Scenes (BTS). Product photography is one among the important specialisations Lightdots® do. Product photography involves specilaised lighting and showcasing the product in the best possible way. Remember, product photography is something as important as a good salesman.
---
Aug 19, 2018

Meeting all the family members together on a special day is always joyful, be it  Christmas, Ramdan or Diwali...We Photographers too have such a special day.. yes, World Photography Day. This day...
---
May 04, 2018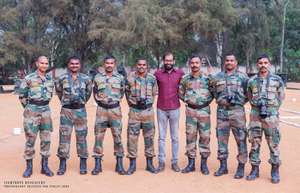 I believe, the beautiful part of our life is when you are able to do something for the people who protects you. This was the motive to which I took the assignment of training photography skill to Indian Army. I must say a challenging
---
Mar 30, 2018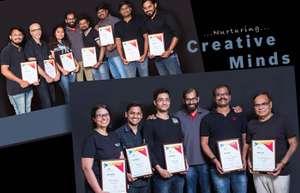 Lightdots presently offering 3 programs in the field of photography i.e Basic Photography, Post Processing and Creative Lighting. If you are passionate in learning then...
---
January 17, 2018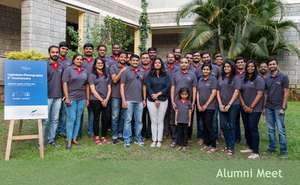 Yes, we have completed 5 year journey in the field of photography and of-course in imparting knowledge. The journey of LIGHTDOTS had started on 12/12/2012.
---
August 20, 2017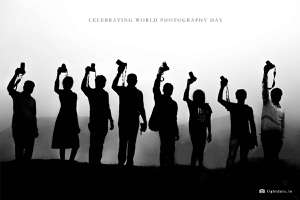 World Photography Day – 19 th August. Lightdots celebrated this day in 2017 with a fabulous photo tour. An amazing group consisting of members who completed our basic photography courses
---
July 25, 2017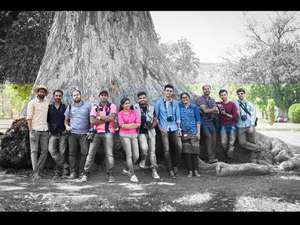 Its always good being together.. especially if all are photographers. There is always a practice which followed in lightdots on a regular basis – Its called Photo Exploration Tour, There were many photo exploration tours in the past and we are starting to put this up in our blog from now onwards.
---
February 22, 2015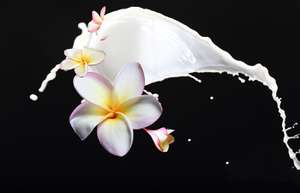 Hi, Welcome to Lightdots Blog. Today lets discuss on splash photography.
Shooting splashes is something interesting in the field of high speed photography. Below are some of my tips for shooting splashes.
---