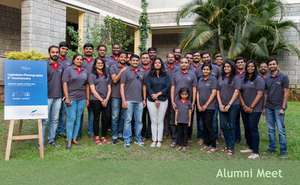 Lightdots 5th Anniversary & Master Class
Yes, we have completed 5 year journey in the field of photography and of-course in imparting knowledge . The journey of LIGHTDOTS had started on 12/12/2012. 
A moment of joy in the life of lightdots , we decided to organise the anniversary event as the 5th Birthday of Lightdots.
The event was a pack of rich learning experience and fun. Mr. Robin- The founder of lightdots welcomed the Alumni gathering and it was followed by a Master class from ace photographer and researcher Ms. Kartiki Gonsalves. This master class was one of a kind. It enlightened us with unseen elements in photography, the inner aesthetics and unsung effort of a photographer, especially with respect to travel and wildlife.
This interesting session concluded with a break. The next part was Lightdots Alumni showcasing their work. Learning from each others work and appreciating each-other was the moto.
Next in agenda was a unique class on "Time" by our founder Robin. His message was about appreciating the small things (as it appears)  where no one really cares about the massive effort behind. The session came to an end with group photograph followed by delicious snacks and cake cutting (special thanks to our alumni cake specialist – Swathi). We wound up with a vote of thanks by Mrs.Smitha Robin. The 5th birthday celebration just concluded but the bigger journey just began. We Thank all the Alumni and well wishers for your continuous support which made this event great.